Description
How does Briar make his salve?
Step 1: Ingredients Selection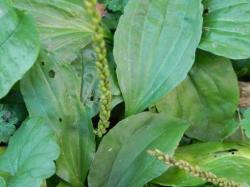 The first step to a great salve is the ingredients! Briar knows that the plantain plant is healing to the skin. It is commonly referred to as Nature's Bandaid plant. He picks the plantain that looks healthy and is growing in our garden before its flowers–goes to seed. Healthy plantain leaves make a healthy salve.
Step 2: The Infused Oil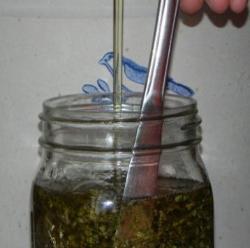 The second step is to make infused Plantain Olive oil. Briar fills his jar 2/3 of the way full with dry or freshly wilted plantain leaves. He tops off the jar with pure olive oil. He then places the jar in a warm water bath for about three day. He does not want the water to boil. It needs to stay very warm so that the herb will release there medicinal properties into the oil. After three day he strains the oil and plantain through a cloth and saves the super healing plantain infused oil. It is now ready to make salve.
Step 3: Time to Mix
Briar makes his salve in small batches so that he can be sure the quality is just right. He uses his freshly made plantain infused oil and rich local beeswax to thicken his oil. Briar likes to add Vitamin E and Rosemary to the salve to give it a longer shelf life. He warms his oil and adds shredded beeswax. When it is all melted he then adds his essential oils and Vitamin E to help preserve the salve. Vitamin E gives it a longer shelf life.
Step 4: Packaging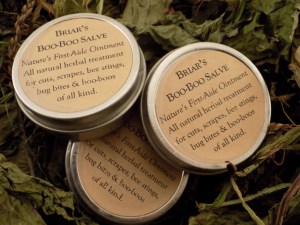 Packaging Time! After the salve mixture is the right temperature and the right consistency, Briar will pour a measured amount into his tins and jars. He will put a label on each one. He also put a safety seal on the jars and tins so that no one can open it until you do.
Step 5: Use it!
Now the salve is ready to use! Briar likes to use his salve on everything to see how it will work and to see what it can help. If you have a herbal story that you want to share or if you have a story to share about using Briar's boo-boo salve.
–Who is Briar Stevens–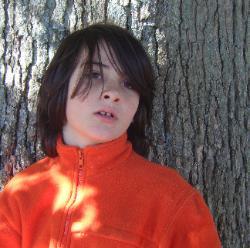 TJ and Jenny Stevens have four sons. Briar is the third son. Briar Stevens began making boo-boo salve when he was five. He loved the salve so much he wanted to share it with anyone and everyone that had a boo-boo. He "doctors" on his three brothers, his parents, grandparents and friends. He even has used it on our dog. He believes in the fresh plantain leaves so much he even fed them to a sick mud turtle that got better.