Muddy Moses and Mom…making messy memories into one of a kind unique clay creations!
For years Miss Jenny AKA Mom looked for unusual dishes for our soap business. The dish needed to be durable, natural and non-toxic. I wanted a dish that would keep the soap dry and off my counters. I also wanted a dish that would add a bit of november 2015 dump 414color and charter to my line of gift crates. Well, when your husband is a folk artist / potter and you are creative anything is a possibility. After one of many messy incidents we began to look at the different possibilities for creating soap dishes with the clay. We found a winner… our stoneware dishes have satisfied and served our needs perfectly.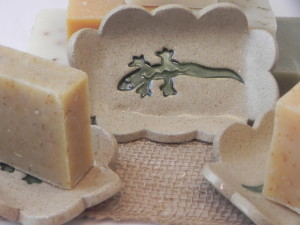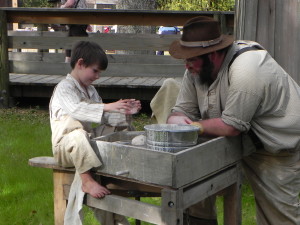 Our youngest son, Moses was very curious about clay and loved playing in the mud. Daddy, TJ Stevens was in his pottery barn turning an extra large bowl. When Moses was 5 years old and was watching, talking, fidgeting, and then accidentally jumped down on the potters wheel foot control and off slung daddy's XL masterpiece. Moses was told to leave the barn and no further encouragement was needed. He flew inside to find mom and tell her… "I done, done something bad. Daddy said I could never, ever, never go back in his barn…"
When the drama was over and the mess cleaned up, Dad and Mom decided Moses could help Mom as she learned to hand building soap dishes. Creating with clay had become an enjoyable and therapeutic activity for me (Jenny) after a craniotomy and brain tumor diagnoses in 2008. My husband (TJ) worked with me and showed me some of clays many mysteries and the joy found playing in the mud. During my recovery time, working with the clay was real soothing to my brain and satisfied my desire to create. Moses and I began working together stamping different shapes onto the clay, creating a one of a kind impression. We stamped and glazed flowers, fish, frogs, bears and dragonflies just to name a few. The natural artist in me is always looking to create new dishes using different clays, colored glazes and shapes.
Below our land is a vineyard that inspired our Georgia Mountain leaves. I love walking and talking with my family as we look for different leaves that we can use for dish patterns. The beautiful sight of all those rows of grapevines and gorgeous green leaves inspired a dish made to look like a grape leaf.
So you see, to me and my guys making memories and messes go so well together, hence the name Muddy Moses and Mom came about.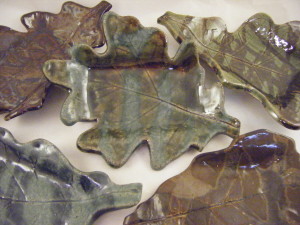 Making a Dish!
Let us walk you threw the clay's transformation process as it becomes a creative work of art!
To make a dish…
Step One: Each and every single one of Muddy Moses and Mom's clay creations start out as a humble lump of clay. The clay is cut, wedged, and rolled into a brand-new shape.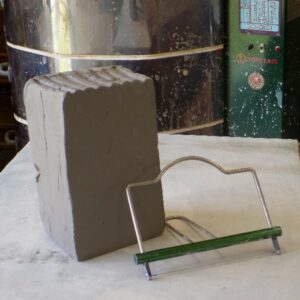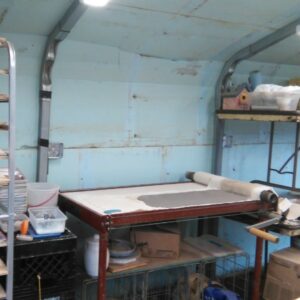 Step Two:  Once the moist clay is flat, we cut it with a "cookie cutter" or trace out the pattern of the soap dish we want to make.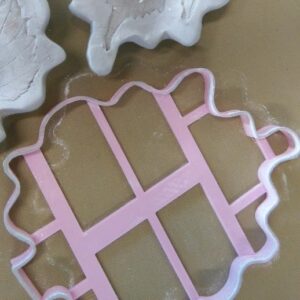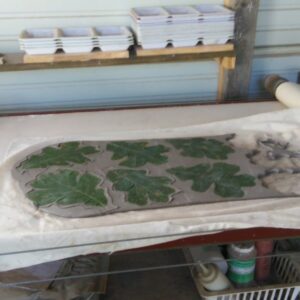 Step Three: The cut out is then stamped with our name sake. It is them turned over and stamped with its own personal stamp of an animal, flower, reptile etc.… the possibilities are endless.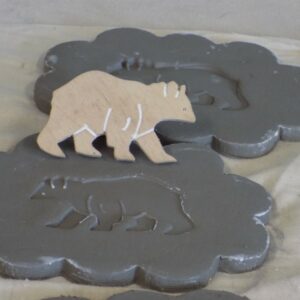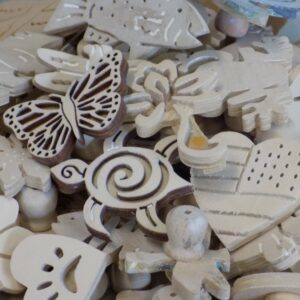 Step Four: The clay cut out is then molded into drying trays. It needs to completely dry out and that takes a few days. Once its dry we will un-mold and wipe the clay dish down to eliminate any sharp or misshaped edges.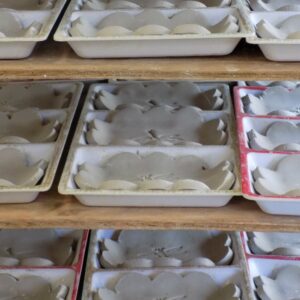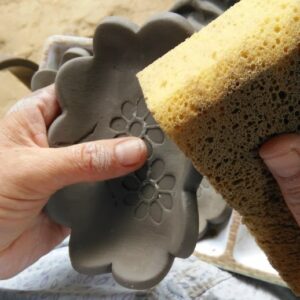 Step Five: Bisk fire…  Into the kiln the dry dishes go for their first firing! They will fire up to 1915 degrees. This is called a Bisk fire!!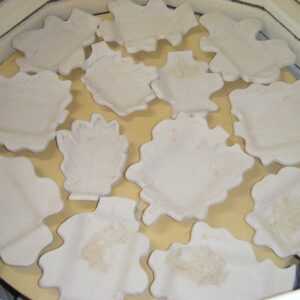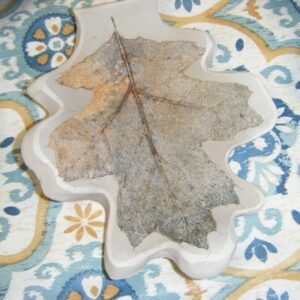 Step Six: Once cooled… The bisked soap dishes are ready to be dunked into buckets of Mr. TJ's aka dad's special glazes. The bottoms must be waxed with a special wax so they don't stick to the bottom of the kiln. The stamp images on the dishes are all hand painted, thus making each one of them unique and special!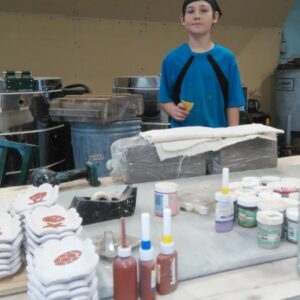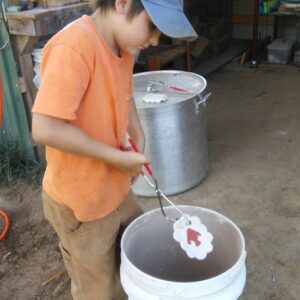 Step Seven: Glaze fire… This time the mud and mineral covered dishes will return to the kiln to be fired up to 2185 degrees. During this glaze firing the dish is transformed into a beautiful stoneware work of art. Check out the before and after pictures!!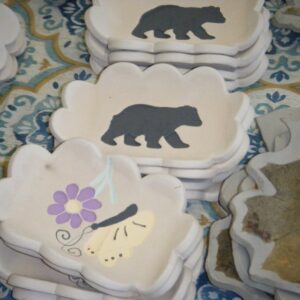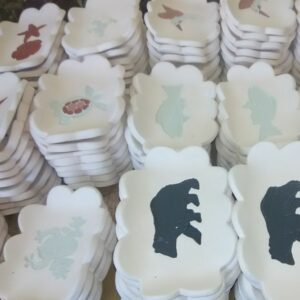 Step Eight:  Time to Enjoy!! All of our clay creations are timeless treasure. We see each one of them, as a direct reflection of our families' passion… one that is inspired by the creativity of making memories, working together, learning life skills, and teaching traditional values.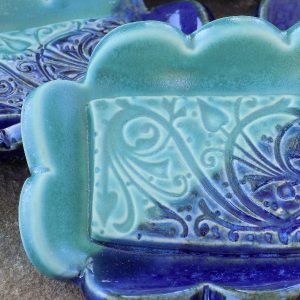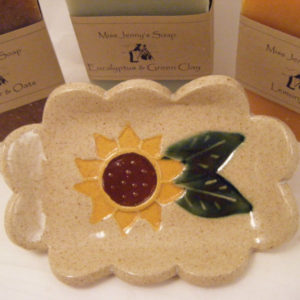 Making a soap dish can be a messy but rewarding task! Moses and I love to work with the clay and see it changes shape and take form. Moses has the best of both world… Dad is a folk potter who loves to throw on the wheel and Mom loves to hand-build.  Working with clay is a transformation process that keeps us humble as we know… we are just works of clay ourselves.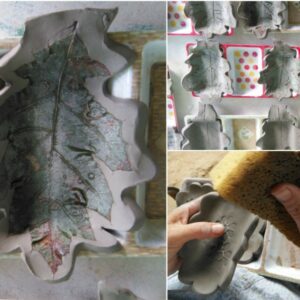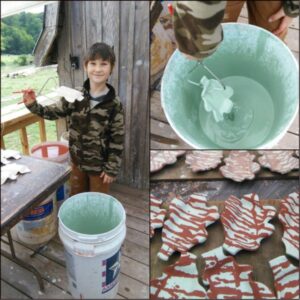 Enjoy and God Bless,
Mom and Moses
P.S.   I love how Isaiah 64:8 sums this up! But now, O Lord, thou art our father; we are the clay, and thou our potter; and we all are the work of thy hand.