"Create in me a clean heart, O God" Psalm 51:10



2020  Show Calender
February 6-17, 2020
Florida State Fair located in Tampa Florida.
Come see our Lye soap and pottery demonstrations in side the beautiful Cracker Country.
During the Fair, Cracker Country closes at 6pm
https://floridastatefair.com/cracker-country/
June 20, 2020 from 9:00 – 4:00
The Foxfire Museum & Heritage Center
98 Foxfire Lane Mountain City, GA 30562
Old Fashion Lye Soap making all day demonstration!!
Purchase tickets in advance at
https://www.eventbrite.com/e/foxfire-heritage-day-tickets-32925261343
August 14-22, 2020
Wilson County Fair in Lebanon Tenn.
Soap and Pottery demonstration located in the Fiddlers Grove.
https://www.wilsoncountyfair.net/
September 10-13, 2020
Yellow Daisy Festival
At Stone Mountain Park in Stone Mountain, GA.
Thursday, September 10
Early Bird hours 8:00 AM – 10:00 AM
Regular shopping hours 10:00 AM – 6:00 PM
Friday, September 11
Early Bird hours 8:00 AM – 10:00 AM
Regular shopping hours 10:00 AM – 6:00 PM
Saturday, September 12
Early Bird hours 8:00 AM – 10:00 AM
Regular shopping hours 10:00 AM – 7:30 PM
Sunday, September 13
Regular shopping hours 10:00 AM – 5:00 PM
http://www.stonemountainpark.com/Events/Yellow-Daisy-Festival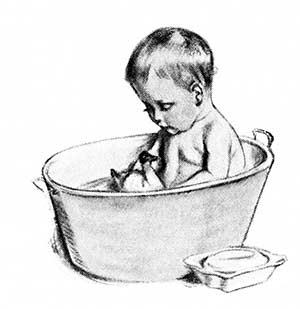 October 3, 2020
At the Rabun County Civic Center 10 am – 5 pm
October 10-11 and 17-18, 2020
Sorghum Festival is always the 2nd and 3rd weekend in October!!
Located at Meeks Park in Blairsville, GA.
Admission: 13 & up – $4 / 12 & under – Free
Parking is FREE!!
http://blairsvillesorghumfestival.com
Holiday Arts & Crafts Extravaganza and Festival of Trees,
Friday 10 a.m.- 5 p.m.
Saturday10a.m. -4 p.m.
Rabun County Civic Center, Savannah Street, Clayton.
Soap Making  Workshops
The Joy of Castile Soap Workshop
Class Location: The Foxfire Museum, Mountain City, GA.
 Miss Jenny uses her Castile soap for the base of 100's of recipes that are custom tailored to meet the Stevens families cleaning challenges. This class will teach you how to make the castile soap and provide re-milling instructions to customize Miss Jenny's Castile Soap  into your very own specialty soaps & cleaning solutions.
Dates Pending – Castile Soap
April 11 or 18, 2020 ( pending)
June 13 or 27, 2020 (pending)
September 19, 2020 (pending)
November 14, 2020 (pending)
Telling the Truth about Lye Soap
 Come join Miss Jenny and her family as you spend an honest day making old-fashioned Lye soap.  Old-fashion in a sense that you can pronounce the ingredients and understand the process.  We will make the one and only "Lye soap", a product that has stood the test of time. Lye soap does not need scent or colors to make it what it is.  This all-day class will cover basic "hot process" soap making skills. We will render fresh hog lard down into cracklings and grease.  The cracklings will be used for snacking and the grease for our soap.  We will cook a large cauldron full of lye soap. Upon finishing, the soap will be poured into special molds for each person to take home. Everyone will leave with soap, a new-found knowledge, and hopefully a love for the old-fashioned Lye soap so they can Wash…and be Clean!
Dates Pending – Wood Ash Lye Soap
October 31, 2020 (pending)