"Create in me a clean heart, O God" Psalm 51:10




A bit of history…
While attending Berea college with her husband, TJ Stevens, Miss Jenny discovered commercially manufactured soap would leave her skin dry, itchy, and flaky. What was she to do?
She recalled an elementary school teacher who had taught her pioneer skills in the fourth grade. One of the skills she was taught was old-fashioned lard and lye soapmaking.
TJ and Jenny both enjoy handmade goodies, as well as making handmade goods, so TJ suggested she try her hand at handmade soap. With a book purchased from Berea on the art of soapmaking and Miss Jenny's need to find something better, she started making soap. The first three batches were a failure due to incorrect ingredients and equipment. The fourth batch was finally right. READ MORE>>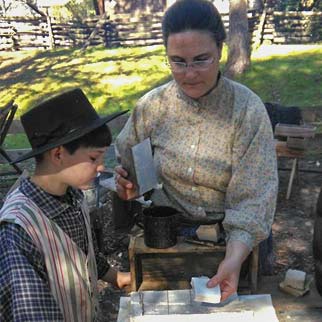 May 13 2017 from 9:00 – 4:00
The Foxfire Museum & Heritage Center
98 Foxfire Lane Mountain City, GA 30562
Old Fashion Lye Soap making all day demonstration!!
Purchase tickets in advance at
https://www.eventbrite.com/e/foxfire-heritage-day-tickets-32925261343
August 17-25 2018
Wilson County Fair in Lebanon Tenn.
Soap and Pottery demonstration located in the Fiddlers Grove.
https://www.wilsoncountyfair.net/information
September 6-9 2018
Yellow Daisy Festival
At Stone Mountain Park in Stone Mountain, GA.
Thursday, September 6
Early Bird hours 8:00 AM - 10:00 AM
Regular shopping hours 10:00 AM - 6:00 PM
Friday, September 7
Early Bird hours 8:00 AM - 10:00 AM
Regular shopping hours 10:00 AM - 6:00 PM
Saturday, September 8
Early Bird hours 8:00 AM - 10:00 AM
Regular shopping hours 10:00 AM - 7:30 PM
Sunday, September 9
Regular shopping hours 10:00 AM - 5:00 PM
http://www.stonemountainpark.com/Events/Yellow-Daisy-Festival
October 6, 2018
At the Rabun County Civic Center 10 am - 5 pm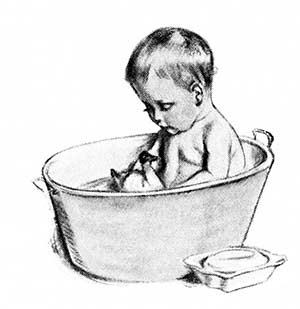 October 13-14 and 20-21, 2018
Sorghum Festival is always the 2nd and 3rd weekend in October!!
Located at Meeks Park in Blairsville, GA.
2017 Festival Dates: October 13th & 14th/20st & 21nd
Admission: 13 & up - $4 / 12 & under - Free
Parking is FREE!!
http://blairsvillesorghumfestival.com
November 3th, 2018
Cotton Gin Festival
5941 Bostwick Road
Bostwick GA 30623
http://www.bostwickga.com/cotton-gin.html
November 17-18, 2018
Mistletoe Market
North Georgia Technical College Campus
434 Meeks Avenue Blairsville, GA 30512
Saturday: 9:00AM - 4:00PM
Sunday: 11:00AM - 4:00PM
http://www.exploregeorgia.org/listing/6727-mistletoe-market
November 23-24, 2018
Holiday Arts & Crafts Extravaganza and Festival of Trees,
November 23-24, 10 a.m.- 5 p.m.
Rabun County Civic Center, Savannah Street, Clayton.
2019
February 7-18, 2019
Florida State Fair located in Tampa Florida.
Come see our Lye soap and pottery demonstrations in side the beautiful Cracker Country.
During the Fair, Cracker Country closes at 6pm
http://www.crackercountry.org/index.php/come-visit/florida-state-fair